Facilities
Behavioral Analysis Facility


SCAC


Head

Dr Jean Claude do Rego - Dr Jean Luc do Rego


Contact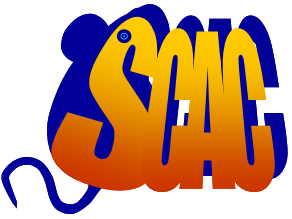 SCAC-IRIB
Faculty of Health
22 boulevard Gambetta
76183 Rouen Cedex
France
Phone: +33 235 14 82 15 / +33 235 14 86 02
jean-claude.dorego@univ-rouen.fr
jean-luc.do-rego@univ-rouen.fr


http://scac-irib.univ-rouen.fr
Research Topics

The Behavioral Analysis Platform (Service Commund'AnalyseComportementale, SCAC), a scientific and technological infrastructure for biomedical research, is an IBiSA (Infrastructures enBiologie Santé et Agronomie) behavioral and functional exploration platform.SCAC platform allows to study feeding and metabolism disorders, nutrition, mood disorders (depression, anxiety, schizophrenia, autistic spectrum), learning and memory, development disorders (neonatal development and maternal behavior), pain,motor behavior(spontaneousactivity, motor coordination, sensorimotor gaiting),addiction(appetitiveoraversiveproperties),neurotoxicity, stroke, etc. It is localized in the research building of the Faculty of Health of the University of Rouen-Normandy. SCAC platform brings together various classical and high-performance automatedequipments, both classicalandnewly developed,to the forefront ofcurrenttechnology. The studies in SCAC platformare performed according to French and European Communities Council Directives (86/609/EEC + 2010/63/UE). SCAC platform is open to regional, national and international scientific community or customers, wherepublic and private customers can access in 3 modes including autonomous utilization, scientific collaboration and request of service. The mode of access to the platform depends on the customer's request, the degree of expertise of the customer and the restricted access to certain equipment of the platform. Depending on the affiliation/origin of the customer (University of Rouen Normandy, public organization or private company) 3 different rates are applied (see http://scac-irib.univ-rouen.fr).


Composition

Involvement of 7professor, engineers, technicians corresponding to 7 full-time:
1 full-time from CNRS
1 full-time from Inserm
2 full-time from University of Rouen Normandy
3 full-time non-permanent positions (University of Rouen Normandy)


Facilities
Activity

Main activities
The Behavioral Analysis Platform (Service Commun d'Analyse Comportementale, SCAC) offers to the scientific community several services organized in 6 sections which covera large spectrum of applications in the field of neuroscience and experimental pharmacology, from the establishments and subsequent use of animal models, reproducing nutritional, neurodegenerative, emotional, dementia, and motor diseases affecting humans, to the pharmaco-therapeutic aspects of new compounds, characterization of new biological targets and investigation of mechanisms of their action. This facility is specialized in the creation and evaluation of animal models, mainly rodents, to characterize complete behavioral phenotypes and in the reproducibility of our experimental models presenting deficits of neurological, psychiatric, metabolic order or associated to the ageing and stroke and consequently to be able to test new pharmacological drugs with therapeutic aim. It offers state-of-the-art technologies and professional resources to facilitate researcher's projects. The offers relative to each section concern the following application fields:
Section-1: Evaluationof motor disorders:to studylocomotor activity or locomotor reactivity, motor performance, muscular muscle strength, motor strength and sensory-motor coordination in the pathologies of the central and/or peripheral nervous system (e.g.neurodegenerative diseases, injuries, traumas, etc), muscular, osteo-articular, pain syndromes, behavioral pharmacology like drug-addiction relatedon alcoholor drugs,etc.
Section-2: Emotional disorders studies: to evaluate anxiolytic or anxiogenic properties, antidepressant or depressant properties of compounds or neurological manipulations; to study disturbances in the social behavio r and the social recognition in depression, anxiety, bipolardisorders, autisticspectrum disorders, schizophrenia, etc.
Section-3: Metabolic exploration:to studyeating disorders (anorexia, bulimia) and to detect the phenotype in energy metabolism, glucose homeostasis and intestinal function through preclinical non-invasive measures of food and water intake, as well as food choice, O2 consumption, CO2 production, respiratory quotient, whole energy expenditure together with spontaneous activity, fine movement, exercise capacity and endurance.
Section-4: Evaluation of cognition: to study several aspects of cognition like learning, memory and attention abilities, spatial memory, working memory, reference memory and short or long-term memory.
Section-5: Pain studies:to evaluate analgesic properties of pharmacological drugs and assess pain sensitivity as part of neurological and neuropsychiatric disorders.
Section-6: Evaluation of several drug-addiction aspects: to detect the induction of aversive or appetitive emotional states by pharmacological compounds, the addictive potential of various compounds and to characterize vulnerability factors to addiction.
Complementary activities
European Quality in Preclinical Data (EQPD) Stakeholder to Increase the robustness and validity of behavioral and physiological testing in animal studies

Training and education

Scientific information release and science promotion to public

Development of new technological approaches in behavioral fields Industrial partnerships
Main Contributions
Development of new approaches to evaluate simultaneously the relationship between multiple behavioral phenotypes in rodents.
Development, by directed reproduction, of animal model of anxiety and/or depression or autism based on the social interaction concept.
Development, based on directed reproduction, of animal model presenting or not a behavioral feature subject of anxious symptomatology, without interference with helplessness.
Developmentofanimalmodelof activity-basedanorexia (ABA).
Development of new approaches of non invasive evaluation of metabolism, bycalorimetry (energy expenditure, assimilated energy, respiratory quotient, ect...).
Pharmacological studies (functional and behavioral) of new neuropeptides as 26RFamide, Endomorphin-1 & -2, Octadecaneuropeptide (ODN, Diazepam Binding Inhibitor33-50), Nociceptin, PACAP.
Pharmaco-therapeutic aspects studies of new molecules potently antidepressants and/or anxiolytics, aiming to characterize new biological targets and to develop new therapeutic strategies of mood disorders (anxiety and depression).
Physiopathology of mood disorders (better knowledge of the mechanisms involved in these pathologies, by behavioral and pharmacological validation of new animal models of anxiety and/or depression).
Physiopathology of feeding disorders (better knowledge of the mechanisms involved in these pathologies, by behavioral and pharmacological studies).
Role of autoantibodies against appetite-regulating neuropeptides in eating and neuropsychiatric disorders.
Main Publications
2018
Neuroprotective effects of the gliopeptide ODN in an in vivo model of Parkinson's disease.

Cell Mol Life Sci

2018

,

75

:

2075-2091

.
29264673
.

Autoantibodies reactive to adrenocorticotropic hormone can alter cortisol secretion in both aggressive and nonaggressive humans.

Proc Natl Acad Sci U S A

2018

,

115

:

E6576-E6584

.
29941562
.
2016
Gut Commensal E. coli Proteins Activate Host Satiety Pathways following Nutrient-Induced Bacterial Growth.

Cell Metab

2016

,

23

:

324-34

.
26621107
.
2012
Rational design of a low molecular weight, stable, potent, and long-lasting GPR103 aza-Îß3-pseudopeptide agonist.

J Med Chem

2012

,

55

:

7516-24

.
22800498
.

Colonic Mucosal Proteome Signature Reveals Reduced Energy Metabolism and Protein Synthesis but Activated Autophagy during Anorexia-Induced Malnutrition in Mice.

Proteomics

2018

,

18

:

e1700395

.
29938906
.
2017
The Spontaneous Autoimmune Neuromyopathy in ICOSL-/- NOD Mice Is CD4+ T-Cell and Interferon-� Dependent.

Front Immunol

2017

,

8

:

287

.
28424681
.
2015
Synthesis of mixed opioid affinity cyclic endomorphin-2 analogues with fluorinated phenylalanines.

ACS Med Chem Lett

2015

,

6

:

579-83

.
26005537
.
2014
Gene Deletion of Protein Tyrosine Phosphatase 1B Protects Against Sepsis-Induced Cardiovascular Dysfunction and Mortality.

Arterioscler Thromb Vasc Biol

2014


24578383
.

tPA promotes ADAMTS-4-induced CSPG degradation, thereby enhancing neuroplasticity following spinal cord injury.

Neurobiol Dis

2014

,

66

:

28-42

.
24576594
.
2013
Anti-ghrelin immunoglobulins modulate ghrelin stability and its orexigenic effect in obese mice and humans.

Nat Commun

2013

,

4

:

2685.

.
24158035
.