Facilities
Behavioral Analysis Facility


SCAC


Head

Dr Jean-Claude do Rego, Pr Jean Costentin


Contact

SCAC-IRIB
Faculty of Medicine and Pharmacy
22 boulevard Gambetta
76183 Rouen Cedex
France
Phone: +33 235 14 82 15 / +33 235 14 80 02
jean-claude.dorego@univ-rouen.fr
jean.costentin@univ-rouen.fr


http://scac-irib.univ-rouen.fr
Research Topics

The Behavioral Analysis facility (Service Commun d'Analyse Comportementale, SCAC) is a scientific and technological infrastructure for biomedical research, which aims at proposing the concepts, methods and tools dedicated to behavioural and functional studies to the scientific community. The main tasks of SCAC are: (i) to develop, to adapt, to propose innovative and competitive technologies, in animal models, for various themes related to some emotional, dementia, neurodegenerative and motor diseases affecting humans; (ii) to meet the needs, in behavioural analysis, of the researchers of our institute as well as external research teams within the framework of national and international scientific collaborations with academic and industrial partners. All behavioural experiments were performed according to the European Communities Council Directives of 22 September 2010 (2010/63/UE). Public and private customers can access to SCAC in 3 modes including autonomous utilization, scientific collaboration and request of service. The mode of access to the platform depends on the customer's request, the degree of expertise of the customer and the restricted access to certain equipments of the platform. Depending on the affiliation/origin of the customer (IRIB, University of Rouen, public organization, or private company) 4 different rates are applied (see http://scac-irib.univ-rouen.fr or with Dr. do Rego: jean-claude.dorego@univ-rouen.fr).


Composition

Involvement of 5 researchers, engineers, technicians corresponding to 4 full-time: 1 full-time from CNRS
1 full-time from the University of Rouen
3 full-time non-permanent positions (University of Rouen)


Facilities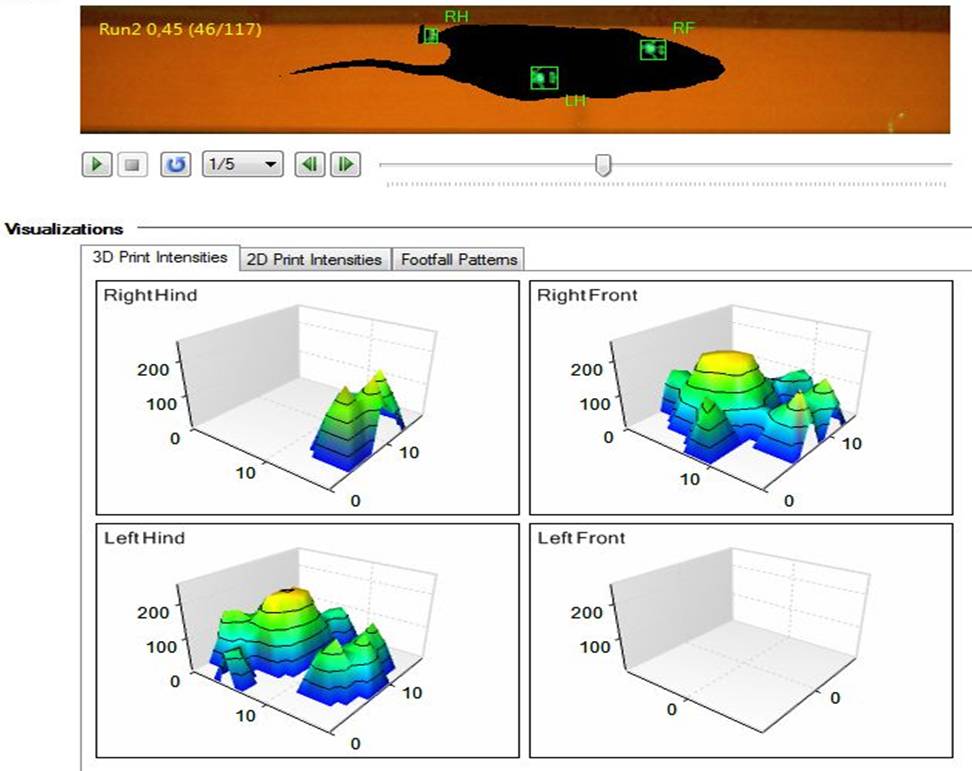 Activity

Main activities The Behavioral Analysis facility (Service Commun d'Analyse Comportementale, SCAC) participates in the pursuit of knowledge in the fields of anxiety, depression, obesity, anorexia, diabetes, Parkinson, Alzheimer, ataxia, addiction, muscular and motor disease. This facility is specialized in the creation and evaluation of animal models, mainly rodents, to characterize complete behavioural phenotypes and in the reproducibility of our experimental models presenting deficits of neurological, psychiatric order or associated to the ageing and stroke and consequently to be able to test new pharmacological drugs with therapeutic aim. It offers state-of-the-art technologies and professional resources to facilitate researcher's projects. The facility owns all the necessary equipment to perform precise behavioural tests in the areas of: - Anxiety (Open Field test, Thigmotaxis test, Black/White or Light/Darkness compartment test, Elevated Plus-Maze test, Elevated O-Maze test, Staircase test, Fear conditioning system with startle reflex, Chronic Mild Stress test), - Depression (Tail suspension test, Forced Swim test, Learned Helplessness test, Social interaction test, Aggressive behavior test, Paradoxical Sleep test, Sucrose Preference test (Anhedonia), - Nutrition (Food and drink monitor, Indirect calorimeter), - Learning and memory (Batted Hole board test, Passive avoidance test, Active avoidance test, Y-Maze, Morris Water Maze, Radial Maze, Novel Object Recognition test, Operant Conditioning), - Pain (Hot Plate, Plantar test, Writing test), - Motor and sensorimotor behaviour (Actimeter, Activity wheel, Gait analysis (CatWalk), Parallel Rod Floor, Grip Strength Meter, Climbing test, Open-treadmill, Rota-rod), - Addiction (Conditioned Place Preference test (appetitive or aversive tests), Operant Conditioning with auto-administration system), - Curiosity (Hole board test). - 90 % of our devices are automated by Videotracking systems. - SCAC has a microsurgery room, which is provided with the necessary equipment for neurosurgery (Drill and microinjection robot, Anesthetic workstation, Laser Doppler blood flow assessment, Ventilator, Surgical microscope, Electrosurgical instruments, Temperature controller, Syringe pump, Electrophysiology instruments, etc…). Complementary activities Training and education Scientific information release and science promotion to public Development of new technological approaches in behavioral fields Industrial partnerships


Main Contributions

- Pharmacological studies (functional and behavioral) of new neuropeptides as 26RFamide, Urotensin-II, Endomorphin-1 & -2, Octadecaneuropeptide (ODN, Diazepam Binding Inhibitor33-50), Nociceptin, PACAP; - Pharmaco-therapeutic aspects studies of new molecules potently antidepressants and/or anxiolytics, aiming to characterize new biological targets and to develop new therapeutic strategies of mood disorders (anxiety and depression) - Physiopathology of mood disorders (better knowledge of the mechanisms involved in these pathologies, by behavioral and pharmacological validation of new animal models of anxiety and/or depression). - Physiopathology of feeding disorders (better knowledge of the mechanisms involved in these pathologies, by behavioral and pharmacological studies).


Main Publications
2014
Gene Deletion of Protein Tyrosine Phosphatase 1B Protects Against Sepsis-Induced Cardiovascular Dysfunction and Mortality.

Arterioscler Thromb Vasc Biol

2014


24578383
.
2013
Anti-ghrelin immunoglobulins modulate ghrelin stability and its orexigenic effect in obese mice and humans.

Nat Commun

2013

,

4

:

2685.

.
24158035
.